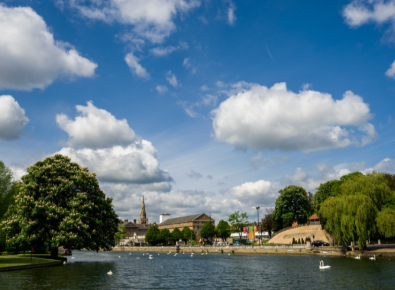 Bedford Borough Council has announced a number of projects to regenerate Bedford town centre after receiving £22.6m from central government.
The funding comes following a successful bid for Town Deal funding to help build back better after the Covid pandemic. The money will be spent on projects such as including regeneration of the Station Quarter and Midland Road, public realm improvements to St Paul's Square in Bedford. There will also be improvements to town centre junctions and pedestrian and cycling infrastructure, as well as fibre broadband.
The regeneration of Station Quarter and Midland Road will allow further investment in these areas. Other projects will also see walking and cycling infrastructure to connect the two areas and create a 'vibrant corridor' to the town centre.
Councillors have said the suggested improvements to St Paul's Square will enhance the area for both shoppers and visitors and will help promote the town as a place to have fun and socialise. The proposed infrastructure investment will help promote greater accessibility and mobility for residents while reducing congestion.
The Town Investment Plan will also include a scheme for funding in health, science and digital skills through Bedford College.
Speaking about the funding, Samantha Laycock, Chair of Bedford Town Deal Board, said: "We're over the moon that we've managed to secure £22.6m through our Town Investment Plan. When we developed the plan, our priority was always to deliver value for money to the people of Bedford.
"It's really encouraging to see that central government also agree that these projects are going to deliver positive outcomes for people and help unlock the potential of Beford with a legacy for future proofing of our town."
Related