Shopping
Whether you are looking for large shopping malls, local market towns, fresh farmers' markets, small independent shops or high street retailers, you'll find everything you want and more in Bedfordshire.
All across the region there are high streets ranging in size, shopping malls and the chance to shop local at regular markets featuring locally produced items, from food to arts and crafts. All the towns and villages across Bedfordshire offer a mixture of indoor and outdoor shopping areas, with high street brands and plenty of opportunities for refreshments with coffee shops, cafes and both independent and chain restaurants all located near each other.
Unlike its neighbouring counties, Bedfordshire has a large number of market towns all of which have their own individual charm and character. For a more nostalgic feel to your shopping trip, take a visit to Ampthill and wander around the beautiful Georgian streets. Many of the buildings here have retained their original features making you feel like you've really stepped back in time.
Alternatively, for a mix of historic sites and modern shopping, a trip to Dunstable or Leighton Buzzard is a must. These areas have busy, bustling high streets, surrounded by historic architecture and heritage attractions, so even a short visit to pick up supplies feels like a cultural experience. Bedford is another good location for those who love a spot of shopping. The town centre offers all the traditional high street fare with an eclectic mix of department stores and independent retailers mixed with coffee shops and restaurants, giving you the opportunity to go at your own pace. With the wide mix of products available, you'll find exactly what you're looking for and a few surprises along the way!
For those who want a more unique shopping experience, head to the village of Woburn, this historically important area of Bedfordshire is home to some of the country's most beautiful buildings, including Woburn Abbey and as well as a brilliant place to grab some gifts is also home to the safari park and plenty of interesting attractions to keep the rest of the family entertained while you indulge in some retail therapy.
If you're looking for somewhere bigger with everything you could possibly think of all under one roof, head to Luton for the mall where you'll find all the major high street shops and brands all in one place.
The retailers of Bedfordshire aren't just here to offer brand name items, you'll also find local artists selling their wares and antique shops, where you'll be able to find more unique and exciting pieces. These products are also showcased regularly at the region's many local markets. Visitors will love the chance to sample local produce, including meat, veg, fruit and of course, locally made Bedfordshire Clangers. Make sure to keep your eyes on the What's On section to find out when the next markets are taking place. If you've missed the market, don't fret, these products can also be found at the region's many farm shops too.
Highlights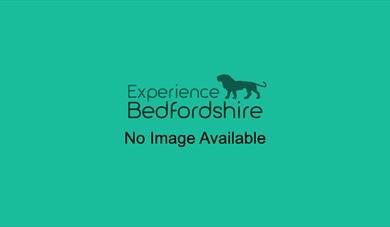 Passionate chilli, vegetable and herb grower.
The Mall Luton is visited by millions every year and is home to over 100 stores under one roof,…
The market, at the centre of Leighton Buzzard, is both an historic and modern feature of our town.