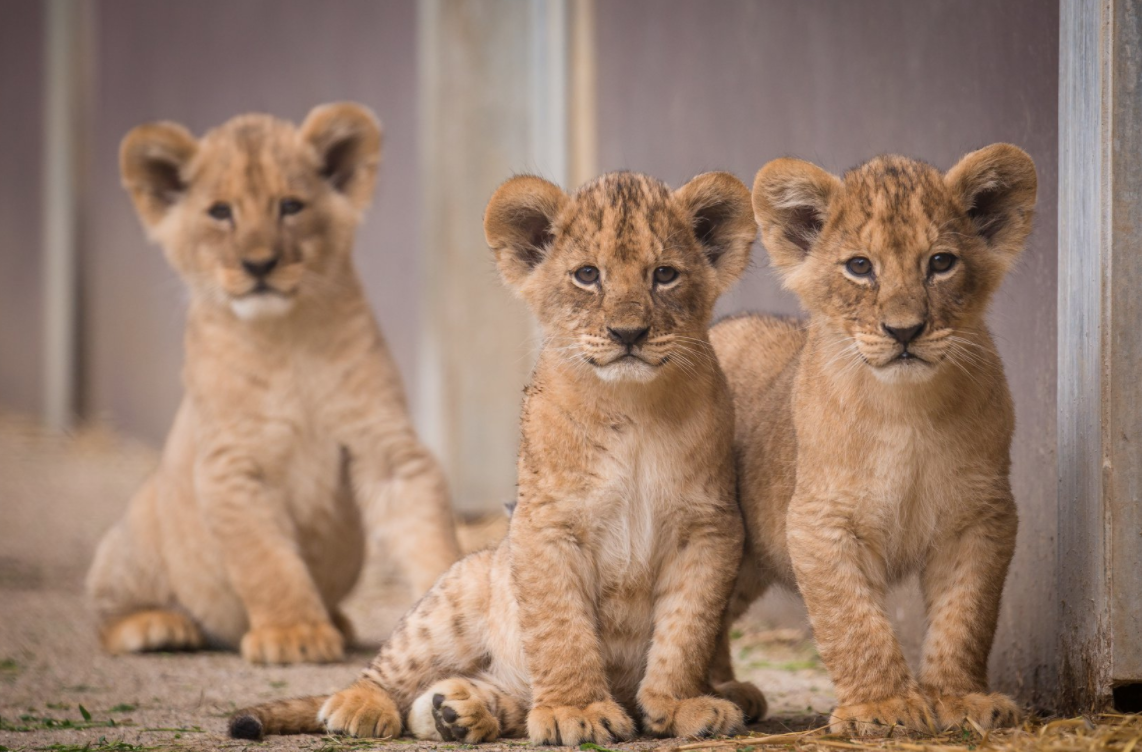 Image: Woburn Safari Park
One of the lionesses living at Woburn Safari Park has had her paws full over lockdown too, she gave birth to five cubs on 24th April and the five have started exploring their home, heading out into the playground and outdoor paddock for the first time at the end of June.
The new arrivals were born to mother Dakota and father Jaco, these cubs, along with the pair born last July to Dakota's daughter, Zuri, mean that Woburn's pride is now 13 lions strong. The cubs have now had their first round of health checks and vaccinations and the team at Woburn can reveal that there are four boys and a girl.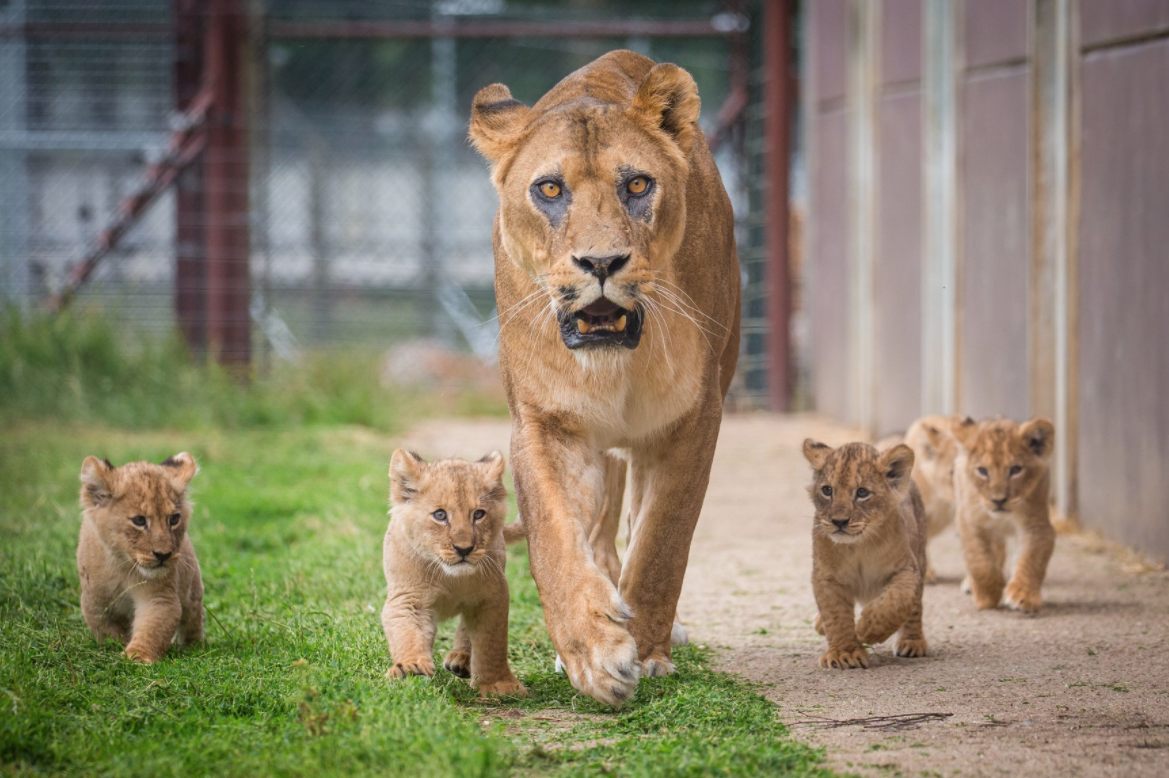 Image: Woburn Safari Park.
Speaking on Woburn's blog, Craig Lancaster, head of the Carnivores at the Safari Park, said: "It is wonderful to welcome yet another litter of cubs to the park, especially one was large as this one. Dakota's natural mothering instincts are brilliant and as this is her second litter she has settled into life as a mum again really well. The cubs are all healthy and are content in their surroundings."
These five are Dakota's second litter, her previous five cubs were born in 2014.
Related