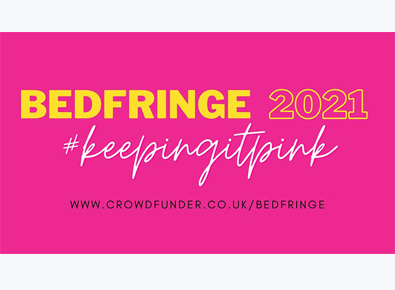 Like many of the region's big events, Bedfringe had to be cancelled for this year and while plans are in place to bring it back in 2021, financial losses have meant that this isn't a certainty without your help.
While organisers were waiting for confirmation as to whether 2020's event could go ahead, money was spent on non refundable expenses. This would normally have been made back during the festival itself, allowing for the following year's event to get going, however because of lockdown and coronavirus restrictions, this hasn't happened. So, a crowdfunder has been set up to help get the festival ready for next year.
Speaking on their crowdfunder page, organisers James, Fi and Lily said: "We are asking you, our amazing, generous and wonderful Bedfringe audience and supporters to give whatever you can to get us back to where we were financially at the start of this year. Reaching our target will mean we can deliver a fabulous festival in 2021 and beyond."
The Bedfringe Festival is a yearly event where a number of performers descend on Bedford to entertain the crowds and raise money for local charities. In previous years comedians such as Josh Widdicombe, Joel Dommett, James Acaster, Lucy Porter among others have been part of the line up, cementing this as one of the biggest events in Bedford's calendar.
If you can help the festival return next year, make sure to head to the crowdfunder and donate what you can, currently the aim is to raise £2,500 with rewards and treats available for those who donate. Find out more here. https://www.crowdfunder.co.uk/bedfringe
Related