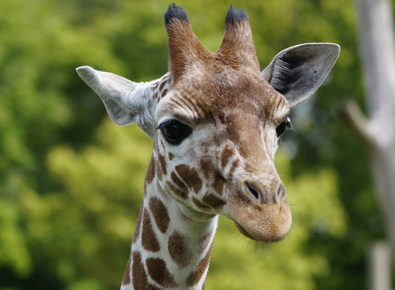 The directors of Whipsnade Zoo has appealed to the public for help after telling reporters that the future of the zoo hangs in the balance because of the impact of the coronavirus pandemic.
Both Whipsnade and ZSL's London Zoo have been closed to the public since the start of the lockdown, leaving them both in serious jeopardy due to a lack of funding. London and Whipsnade Zoos are both part of the Zoological Society of London (ZSL) which is one of the leading experts in the science of wildlife health and the management of zoonotic diseases in the world. The society relies heavily on funding from visitors coming to the zoo and now fear that they may not be able to reopen.
Dominic Jeremy, the Director General of ZSL, said: "The impact of Covid-19 means that ZSL, whose income relies on zoo visitors, finds itself in an unthinkable position. With zoos shut to the public, the future of this iconic national institution with all its science and global conservation hangs in the balance.
"You can't simply mothball a zoo and furlough all the staff to save money, our 20,000 giraffes, tigers, lions, meerkats, penguins and other animals need us as much today as any other day. Fighting the illegal wildlife trade, a likely cause of this pandemic, can't just stop.
"Covid-19 has had a devastating impact for many across the world. Having already cut off ZSL's income, Covid-19 dealt us a fresh blow last week. Following complex negotiations with the bank, we were told they were unable to provide the kind of major loan we need, even under the Government's special Coronavirus schemes. This is because, as a responsibly-run charity investing in conservation, we do not generate the cash required to pay off bank debt."
He continued: "Now is the time for the UK to show its commitment to ZSL's globally important role before our unthinkable position becomes an untenable one."
ZSL Whipsnade Zoo is now appealing for the public's support to help the zookeepers look after the animals as well as a direct appeal to the government to consider allowing them to reopen with restrictions, in order to help continue to fund the important work that they do. There are several attractions with outdoor space that have been allowed to reopen with covid-19 safety measures in place, but this does not include zoos.
After sharing their appeal for help on Facebook, Whipsnade Zoo had an outpouring of support from the public as well as donations to their online fundraising campaign, which can be found here.
Speaking to Luton Today, a representative from ZSL said: "We're not making any immediate changes and will continue to wait for guidance as to when our zoos can reopen, we're working on plans to make sure we do so safely and responsibly. We've been amazed by the public reaction, their support and donations are so appreciated and show just how important we are to so many."
Related