If you've ever been lucky enough to spot one of Bedford's resident otters at the Longholme Boating Lake you'll know doubt be aware of how fun and joyous it is to watch them play in the water. So, this World Otter Day, let's celebrate Bedford's otter population.
World Otter Day takes place every year and is being celebrated on27th May 2020. This year the regular events have been cancelled or postponed, but that doesn't mean you can't still celebrate! Did you know that there are 13 different species of otter and all of them are on the endangered animals list? Its this reason that World Otter Day exists and why the organisers work hard to raise awareness of the danger that these animals face.
Bedford's otters can be seen around the Great River Ouse and can often be seen swimming and diving around. The fact that they have been thriving is thanks to the team at the Longholme Café on the banks of the boating lake. They worked tirelessly to remove weeds and sediment that had made the water inhabitable, their efforts bought fish, birds and of course, otters back to the area.
If you spot an otter during your daily walks, make sure to take a photo and show it to the team at the Longholme Café when it is open for a chance to claim your own otter spotter sticker!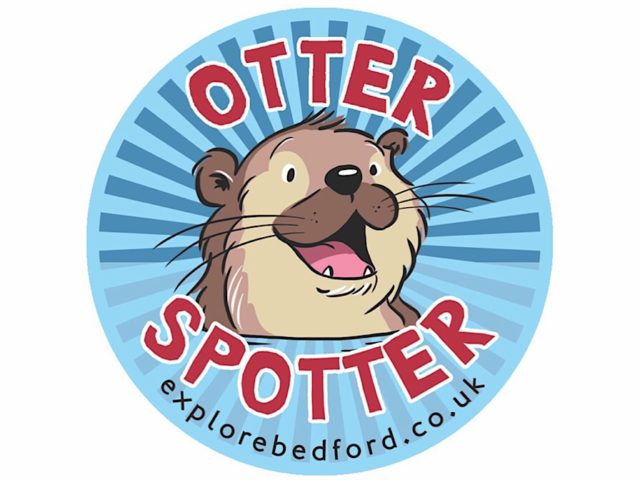 The stickers were designed by Marisa Straccia and are sponsored by Explore Bedford.
Click here to find out more about World Otter Day and the ways you can help otters thrive.
Related