One way we can get through this lockdown is by having a movie marathon and with so many streaming sites and films appearing on TV these days, why not see if you can spot recognisable Bedfordshire locations while you watch them? Here are a few films that were made in Bedfordshire to get you started!
Blinded by the Light
This film based on the book, Greetings from Bury Park, is not only set in Luton but it was filmed there too. The story follows Sarfaraz Manzoor who grew up in the town and how the music of Bruce Springsteen inspired him.
War Horse

The original book was based on Dartmoor in the south west and much of the film was shot there, but you might recognise a certain Bedfordshire hotel while you're watching. The film tells the story of a horse bought by the British Army and his experiences in war, keep an eye out for Luton Hoo, which appears in the film!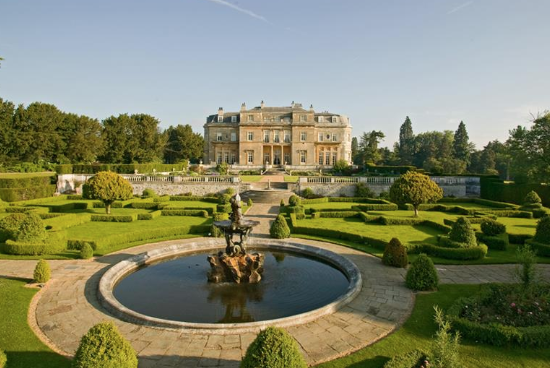 Image: Luton Hoo
Four Weddings and a Funeral

Luton Hoo makes an appearance here too! This comedy written by Richard Curtis follows a group of friends through romance, heart break and grief and stars some of the biggest actors of the nineties including Hugh Grant, Andie MacDowell, Rowan Atkinson and more.
Eyes Wide Shut
If you've seen this Kubrick film starring Tom Cruise and Nicole Kidman you'll know that it is set in New York, what you might not know is that it was actually mostly shot in the UK. Luton Hoo Hotel was used for interior shots for some of the parties shown in the film.
Never Say Never Again


This Bond film starring Sean Connery also features Luton Hoo. This time the hotel is posing as the Shrublands Club that Bond is sent to by M while investigating the theft of nuclear weapons.
The World is Not Enough
Sean Connery wasn't the only Bond to film at Luton Hoo, Pierce Brosnan did too. This time the hotel was used as a palace.
Sexy Beast
Guess who? That's right, Luton Hoo. This time, Luton Hoo fills in for Highgate, London. The film stars Ray Winstone, a retired criminal who is lured back into the world of crime.
Wilde
Luton Hoo features in this one too. The biographical film of Oscar Wilde's life starring Stephen Fry has a scene set in a lavish hotel. That hotel? Luton Hoo.
The Jigsaw Man
There are some serious heavyweights in this film including Laurence Olivier and Michael Caine, this spy thriller is inspired by true events and parts are filmed at Woburn Abbey.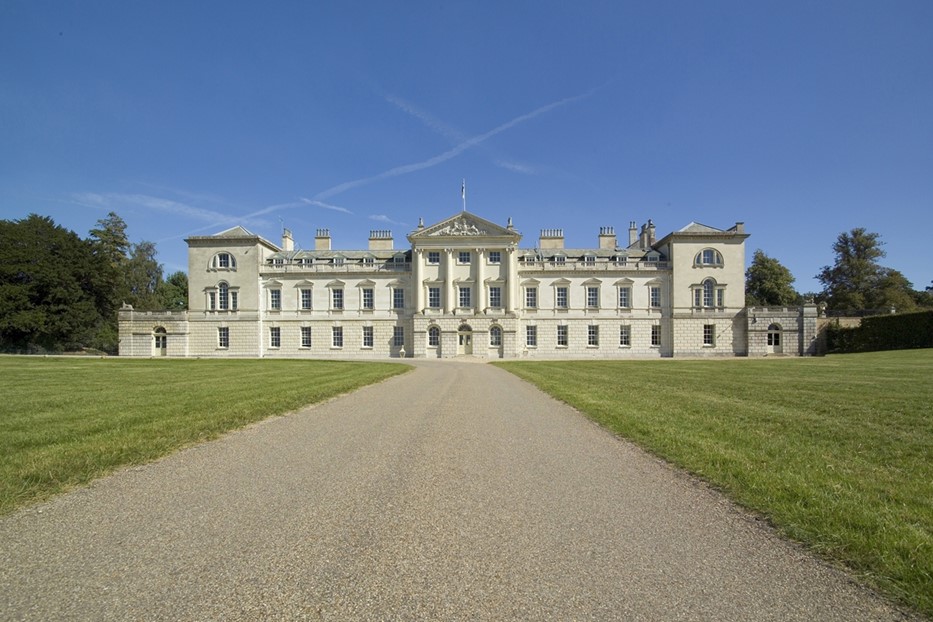 Image: Woburn Abbey.
The Mummy Returns
Perhaps one of the most surprising of the films on this list, the Mummy Returns might look like it was filmed on location, but the scene where they dig at the City of the Dead was actually filmed at Bryant's Lane Quarry in Bedfordshire!
Inception
Actually, while we're on the subject of Inception, we should also mention the Christian Bale Batman films, some of the Harry Potter franchise, including the Fantastic Beasts and Where to Find Them films and some of the Star Wars stories were also filmed in Bedfordshire. While you won't recognise any particular locations, many of their sets were created and shot in Cardington's hangars.
Related