While we think every day should be Bedfordshire Day, the 28th November has been named the official day to celebrate Bedfordshire and all that is great about this often overlooked county.
Why the 28th?
Well, that's the birthday of John Bunyan, arguably the region's most famous son! The first ever Bedfordshire Day was held in 2015 and was organised by the Friends of Bedfordshire Society who named the 28th as the day after a public vote found it was the most popular choice.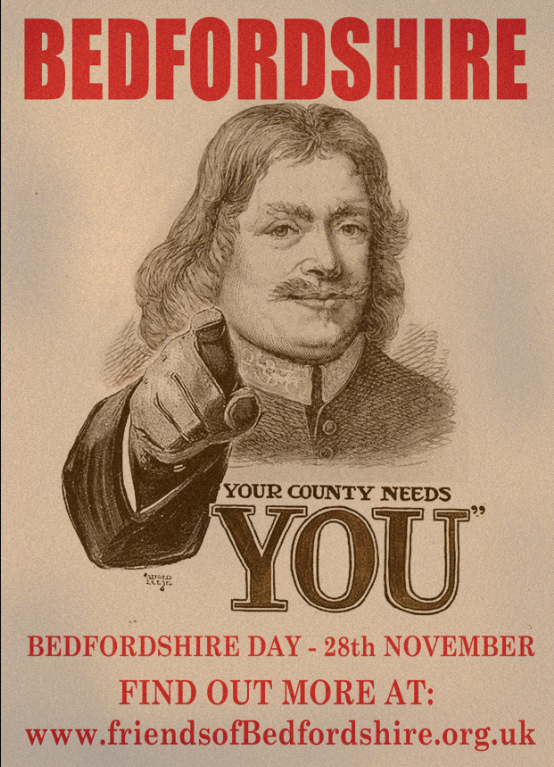 image: Friends of Bedfordshire.
If you don't know the history of John Bunyan, make sure to take a trip to the museum in Bedford where you can learn all about him, but in the meantime, here are some starters for you. He was born in 1628 (on the 28th November remember!) and went on to join the Paliamentarian Army for a time. He grew interested in religion and became a preacher, which led to him being imprisoned for twelve years after the restoration of the monarchy and Charles 2nd coming to the throne. This is when he started writing, including his most famous work, A Pilgrim's Progress, which he finished off during a later prison term.
The museum is one of several places you can visit to learn more about the county and how to celebrate it this Bedfordshire Day!
There are a number of events taking place all over the county to mark the day, including one at Priory Church in Dunstable, who will be holding their event on the following Saturday with a series of talks and walks based around the history of Dunstable and its connection to the second world war.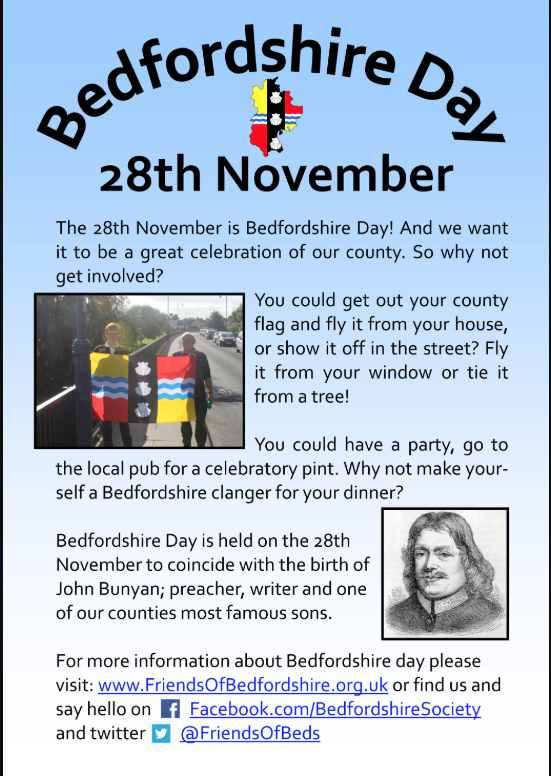 Image: Friends of Bedfordshire.
The team at the Friends of Bedfordshire Society are keen for everyone to get involved in this year's celebration, find out more on their website here. We'd love to hear more about your experiences visiting and living in the county, make sure to get in touch with us on Twitter, Instagram and Facebook.
Related